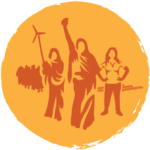 Organizations representing the United Frontline Table are demanding White House officials strengthen implementation of President Biden's Justice40 Initiative to deliver at least 40 percent of Federal climate investment benefits to disadvantaged communities, the groups stated in a letter to Shalanda Young, Director of the Office of Management and Budget, Brenda Mallory, Chair of the Council on Environmental Quality, National Climate Advisor Gina McCarthy, and the White House Environmental Justice Advisory Council.
President Biden announced the Justice40 Initiative in 2021 to target Federal investment benefits to frontline disadvantaged communities. Justice40 is an initiative that results from decades of organizing by communities on the frontlines of the climate crisis and pollution, putting pressure on governments to address environmental injustice and historic inequities in public investment. The Justice40 Initiative holds the long-term potential to redirect billions of dollars of Federal funding to frontline communities and to address structural inequities. The letter from the United Frontline Table calls on the White House to:
Ensure meaningful access and impact in program implementation including technical assistance, local contracting, and robust stakeholder engagement and oversight;
Ensure that all federal investments "do no harm" to disadvantaged communities;
Require implementing agencies to engage a comprehensive approach, including expanding the programs included in the Justice40 Initiative, and utilization of the Climate and Economic Justice Screening Tool (CEJST) as a decisional factor in approving proposals, directing funding, rulemakings, permitting, and other Justice40 actions, such as requiring programs to direct funding to disadvantaged communities identified by the CEJST; and
Ensure that Justice40 efforts are embedded in long-term guidance, rules, and policy of implementing agencies to guarantee its lasting legacy.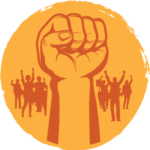 The success of the Justice40 Initiative will depend on how robust the implementation of programs are by the White House and agencies. The United Frontline Table calls on the White House to deeply engage stakeholders, and deploy an all-of-government appraoch and direct funding and resources to the communities that are most vulnerable to historic discrimination, pollution, and climate change to fulfill the promise of Justice40.
– – –
See the full letter from the United Frontline Table to the White House here.