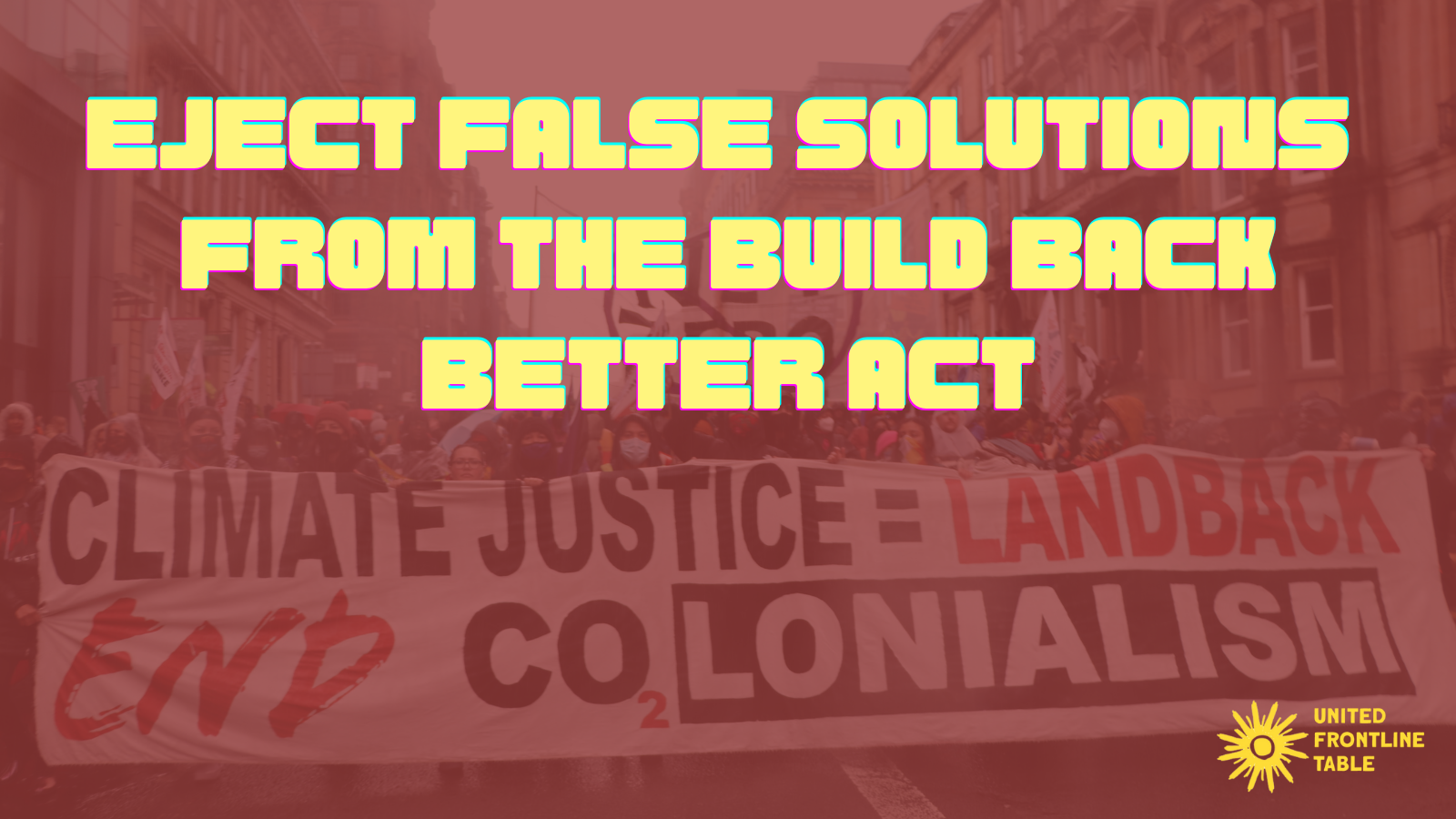 Tell the Senate: Stop subsidizing fossil fuels and dirty energy!
We are at a vital moment with the Build Back Better Act which passed the House last month and is now before the Senate. This Act is a once-in-a-generation opportunity that can deliver transformational change by uplifting communities across the United States, creating sustainable jobs, and combating climate change. However, the bill also invests in dirty energy technologies that will devastate frontline communities by providing tax credits that subsidize and incentivize continued oil and gas extraction.
What's bad in the Build Back Better Act?
The subsidies for dirty energy include: 
Nuclear power production

Biofuels, including funding for biofuels development, and the Biofuels Infrastructure Program

Carbon Capture and Storage, including coal, fracking, and enhanced oil recovery projects

Hydrogen power production that depends on fossil fuel energy

Waste-to-energy production, which is incineration of municipal solid waste that produces high levels of local pollution
Please join us in calling on the Senate to remove these destructive expenditures.
To reverse the climate crisis at the scale and pace so urgently required, we need to reduce direct emissions and transition to renewable energy instead of extending the life of polluting fossil fuel infrastructure. A just economic recovery means this bill must do no harm.
The Build Back Better Act will not be a climate justice bill with these investments. We cannot applaud this bill on one hand and accept funding for false solutions that will harm frontline communities with the other. As the Build Back Better Act moves to the Senate we urge you to remove expenditures that will harm communities. For the final version of this bill to actually be historic, it must prioritize directly impacted communities and do no harm.
We urge the Senate to remove these harmful expenditures from the final version of the Build Back Better Act, and directly fund real renewable energy and climate justice solutions that do not carry such high risk and inequitable costs to frontline communities and health.